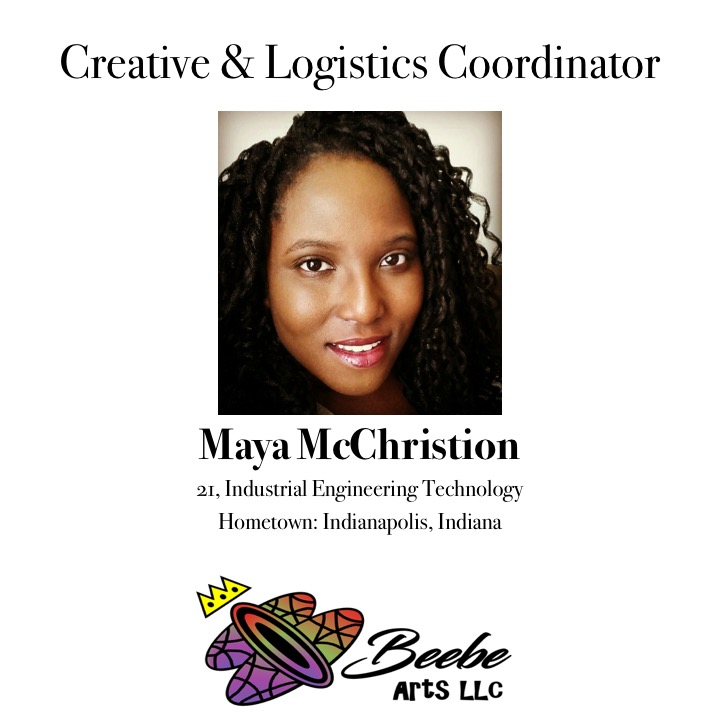 Maya is a 21 year old senior in Industrial Engineering Technology at Purdue University. As a member of the team, she looks forward to observing and participating in a variety of experiences that pertain to her interests and professional goals. Her favorite part about working with Beebe Arts is learning from Chanel, in a personal and professional capacity. In terms of the future, her professional goals are still evolving, however, she's currently working towards exploring the impact of mental health in the workplace, and how to improve its importance in work spaces.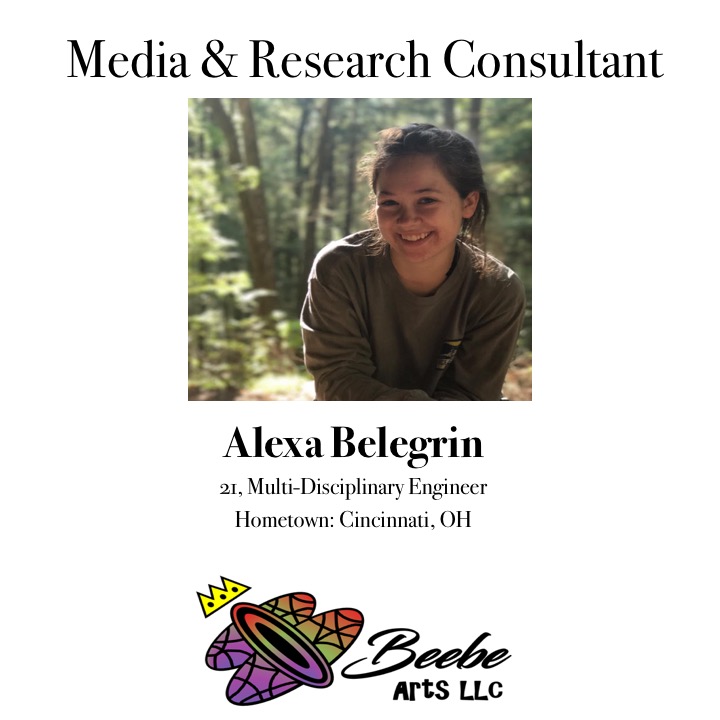 Alexa is a 21 year old junior in Multidisciplinary Engineering at Purdue University. As a multidisciplinary engineer, she was excited to explore untraditional engineering, luckily, she'd soon discover Beebe Arts satisfies such explorations. In saying so, she loves Beebe Arts untraditional approach, and the variety of ongoing projects. In the future, she looks forward to helping Chanel create a promotional video, as well as growing the popularity behind Cultural Hackathons. Alexa believes working with Beebe Arts is a great place to learn more about entrepreneurship, before pursuing her own ventures in design and education.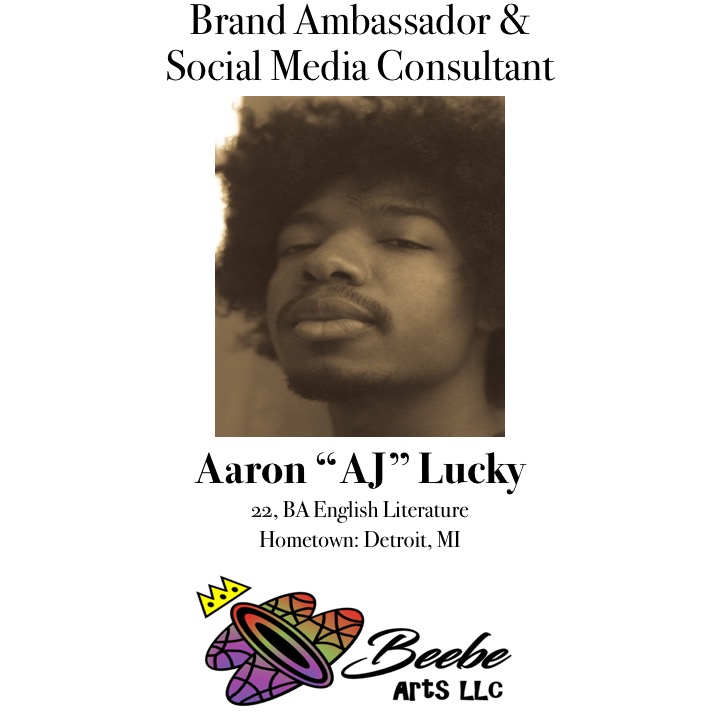 Aaron "AJ" Lucky is a Midwest native, and recent graduate from Purdue University. He graduated with a BA in English and has a specialized background in African American Studies, and Theatre. He prides himself in being a playwright, poet, writer, activist and all around creative. His background and course work equips him with an intersectional world approach. His favorite experience thus far is art focused workshops. Also, AJ appreciates collaborating with Beebe Arts because of their multidimensional approach towards educational and social equity. He looks forward to utilizing his gifts and talents to partake in a greater purpose.